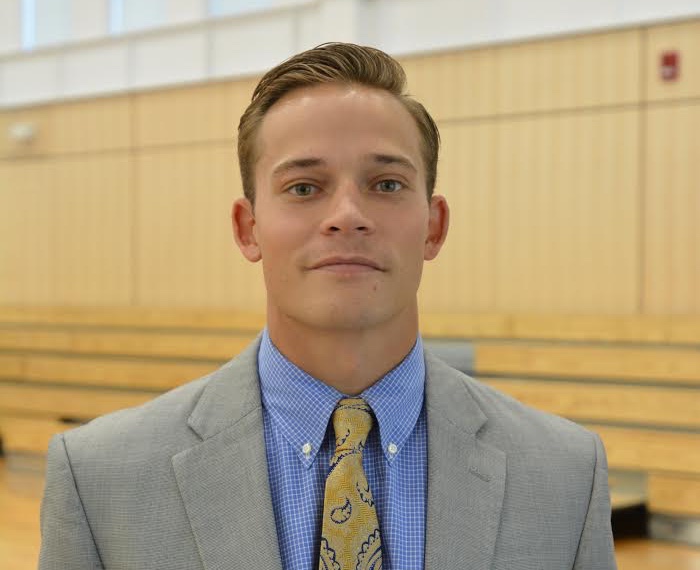 James Cormier is a graduate of Proctor Academy in Andover, New Hampshire. During his senior year, he was captain of the football, basketball, and baseball teams, and was nominated for the McDonald's All-American game in basketball. He went on to earn a scholarship at D2 Lemoyne College, where he was a four-year starter and a member of the team that upset Syracuse University in the Carrier Dome. He was also a senior captain for the program.
After college, Coach Cormier became the Associate Director of Mid-Cape Hoop School, the largest and longest running basketball camp in Cape Cod. 
Coach Cormier's career took off when he joined John Carroll's staff at Northfield Mount Hermon. While there, NMH held a first-place ranking for the majority of the regular season. The team finished with a 21-9 record and lost in the semi-finals of the NEPSAC tournament and the semi-final of the National Championship tournament. At NMH, Cormier helped groom Aaron Falzon (Northwestern), Josh Sharma (Stanford), Sem Kroon (Yale), Ian Sistare (Dartmouth), AJ Brodeur (Penn), Jerome Desrosiers (Princeton), and Chris Sullivan (Brown).
Most recently, Mr. Cormier spent time as an assistant coach for Dartmouth College. He worked with the perimeter players and was responsible for scouting reports and recruiting. In 2013-2014, he mentored Alex Mitola who was a 1,000-point scorer and an all-league selection. He assisted in the development of Miles Wright who earned Ivy League Rookie of the Year honors. In 2013-2014, Dartmouth finished with a .500 record, the best record in nearly 20 years and good enough for the Big Green's first post-season birth in 56 years.  The following year, he was involved with the recruitment of Evan Boudreaux, who earned Ivy League Rookie of the Year honors as well. In addition to his role as an assistant, Mr. Cormier recruited and coordinated Dartmouth's Elite camp each year he was on staff.
Coach Cormier is currently the Head Coach at Cushing Academy. Cushing basketball participates in the NEPSAC, which is considered to be the top league in the nation. Cushing's basketball tradition is strong, having won a New England championship as recently as 2014 and appearing in the 2016 championship game. Over the years, Cushing has provided a balanced attack of academics, coaching and skill development for their student-athletes, enabling many to go on and play at some of the top Universities in the country. 
In 2016-2017, Cormier led Cushing Academy to the NEPSAC AA postseason championship while tying the school record for wins in a season with 23. Cormier also led Cushing to their first appearance in the National Prep Championship advancing to the quarterfinals. 
Coach Cormier's father, Paul Cormier, played a pivotal role in his knowledge and passion for the game of basketball. Coach Paul Cormier spent over 21 years as a D1 head coach at Dartmouth College and Fairfield University, and over 12 years as an assistant coach in the NBA. 
Coach James Cormier has experience at every level of college basketball, and his network is strong within the basketball community. Coach understands the recruiting process and what attracts coaches at the next level.